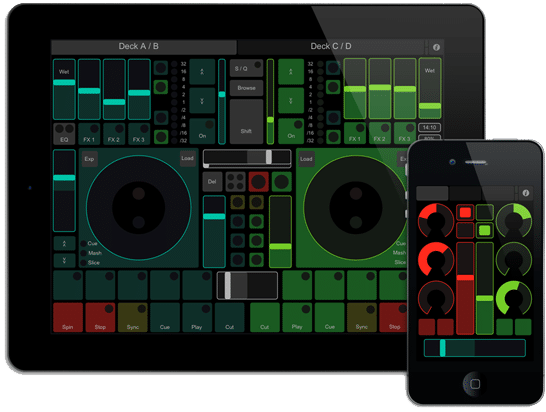 As a remixer and VJ, the importance of control surfaces have been paramount. It's our tactile connection to our art. It's the ability to interface with too many buttons and knobs. It's how the creativity flows.
Over the years, we have used MIDI, and music keyboard systems. Our favorite to date has been the Novation Remote SL, as it has LCD screens that sync with our software.
A few years ago, we were taken by the Lemur. What a beautiful device! Touch screen interface. Programmable screens, knobs, etc. Unfortunately, it had a pricetag that was about the same as a new Macbook Pro!
I picked up an iPad so I could see what can be done with one of these things. They're cheap, they're responsive and now they have apps to control our music and visual arts software! Additionally, you can create your own wireless setup and control your set from across the dancefloor!
The first step is to get TouchOSC. From there other applications can tie directly into Ableton Live, Modul8, Logic, Etc. Don't let the setup discourage you!